Thursday, February 15, 2007
Last Saturday afternoon, after skipping 2 week of classes for my
CCNA certificate
, I went on an escapade. Being a bootstrapper, the escapade was of course, a cheap and affordable one. The place I went to was
The Malaysia Agriculture Park
(Taman Pertanian Malaysia Bukit Cahaya Seri Alam). Previously, the place was named Taman Pertanian Bukit Cerakah but that was a long time ago.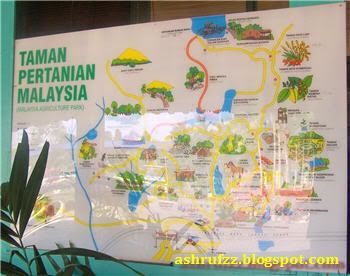 Here's better map for you to see where you are heading: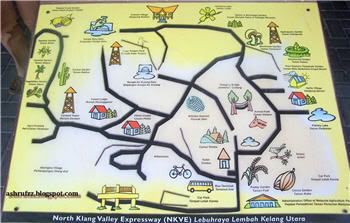 The entrance ticket for the park is RM3 for adult and RM1 each for your children's. You have the option to ride on the park's bus/coaches, rent bicycles or just walk on foot. No fees for riding the bus/coach but you need to pay RM3/hour for the bicycle ride. Before we go further, I would like to introduce you to 3 beautiful ladies who accompanied me to this beautiful park: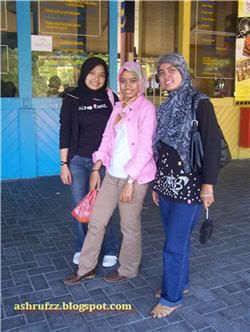 It's every man dream to be escorted by ladies to such wonderful place such as the Malaysia Agriculture Park. Am I lucky or what? One of them is actually my girlfriend though. You can guess which is 'the one' later in this post.
The Malaysia Agriculture Park has many sections (as you can on
the map above
) such as the Orchid Garden, Cactus Garden, Animal Park and many more. So, if you are going to explore all those places, I suggest you come early as you can. I however went there 30 minutes before the main gate is closed (Closed at 4.30pm). So, there are a lot of places that I've actually missed out. Anyway, the main reason I came there was to visit the highlight of the park which is the
Four Season Temperate Garden
. That is the place where I can see and touch snow. It is basically a big giant freezer adjusted according to the current climate of the other part of the earth but that is what makes the place so special.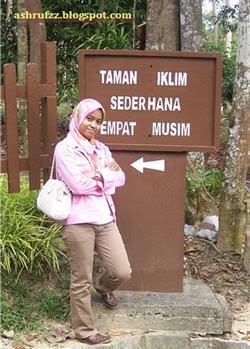 Isn't she lovely? Well, don't get distracted yet. Let's go and buy the tickets to enter the garden: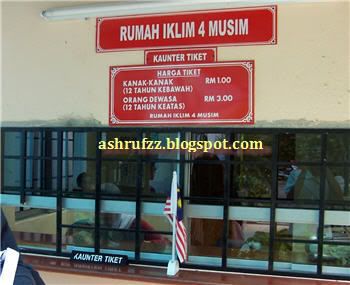 I think RM3 is cheap enough. Ice skating at Sunway Pyramid cost RM14 which is 5 times expensive. It's hot and humid outside, let's go inside quick.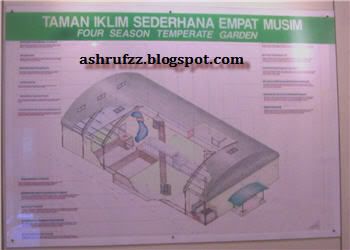 Now this is a diagram shown before entering the four season temperate garden. You don't want to look at it? Well, let's go inside and touch some snow.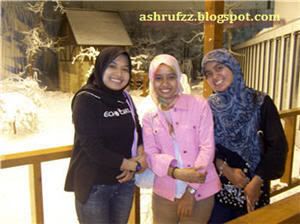 Look at them, they like it in the cold weather. At least for the first couple of minutes. There is a sign telling the visitors not to stay inside the temperate garden for more than 3 minutes. We actually spent almost half an hour inside there and my hands almost got numb. We took as many pictures that we can before we went outside to warm ourselves up. I wonder how is it like to be in such a cold country.
For the rest of the trip:
The last time I went to Malaysia Agriculture Park was nearly 5 years ago. At that time, the hanging bridge was still there and I had the opportunity to experience it. It was a long, tough and exciting walk. Unfortunately, a few days later after that, there was a storm and from the news it was announced that a tree fell onto the hanging bridge. So, the hanging bridge walk is discontinued until today. I think I'll pay this place another visit because there are so many places I've missed because the lack of time.
For more information, you can visit the links below:
Labels: holiday
posted by Encik Ash at 2/15/2007 07:28:00 pm


|