Wednesday, July 05, 2006
If you are tempted to "
Park and Ride
", then you are at risk even more than saving pennies from taking the public transportation in Kuala Lumpur. My attempt to save some money by avoiding the traffic proved to cost me a lot more than when I drive to work. Imagine this, you go to work every morning, you park your car at the nearest Komuter Station (of course you'll try to find a nice free spot instead of the paid parking), for my case it is at the Segambut DBKL KTM Komuter Station Free Car Park: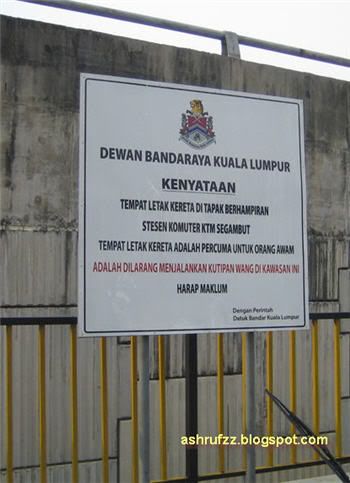 At the end of the day, you came back from work heading towards your car and saw this: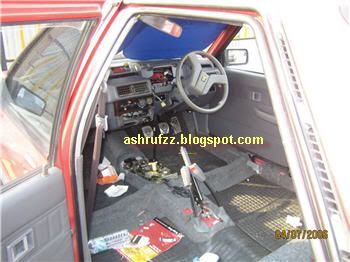 I almost got a heart attack. My seats are GONE!! I was so devastated. Who the hell do this kind of thievery on a broad daylight in a public place. I had to check out my car. Since the car is mine, my prints are already all over the car, so I decided to take more pictures and I also tried to avoid contaminate the crime evidence.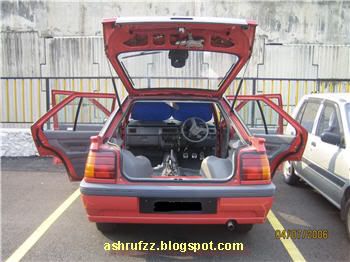 I can't even drive the car. I'm so pissed. I've dedicated a gallery for all the shots I've taken. You can access it here:
Ashrufzz Red Proton Iswara Aeroback 1.3 Accessories Thievery Victim
My car is now at the police station and at the moment is undergoing some dusting and printing process. I'll write more about this when I have settle the paper work for my car.
I'm so sad ;-(
posted by Encik Ash at 7/05/2006 12:18:00 pm


|