Tuesday, June 06, 2006
This would be a delayed post since
Kuala Lumpur International Motorshow 2006
has ended last Sunday. I went to the event on Friday night, I should have come on the weekend but the price for weekdays is much cheaper plus my friends did joined me that day so it's worth going eventhough I spent less than 2 hours covering all the places at the event which were held at PWTC.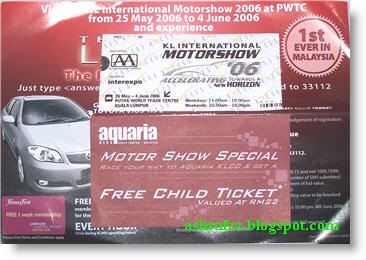 My ticket was RM15. It was RM20 for the weekends so I saved RM5. I passby Aquaria KLCC last week while walking around KLCC Convention Centre last week. I don't know what's in there but I think I'm going there one day when I have some extra cash with me..hehe..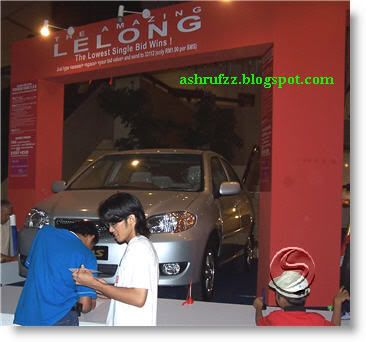 The lowest single bid wins? I don't understand it but the price is nice.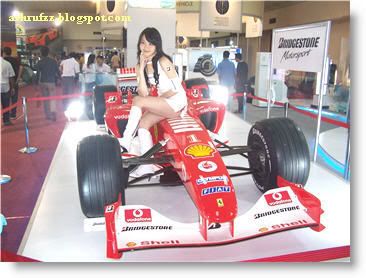 Yeah..now this is more like it. The models..I wonder how they could pose and pose and pose the whole day in their skimpy outfit. Well, maybe they've gotten used to it probably.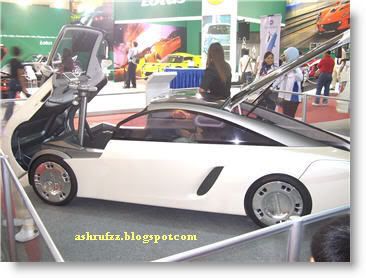 This is an ugly prototype car.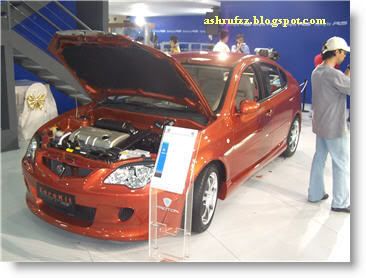 A Proton Gen 2 with Zero Kit body kit. If only I owned one for my daily travel to work.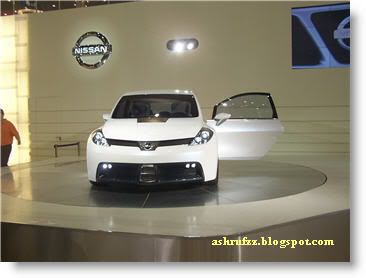 I have no idea what car is this but I don't think I like this car.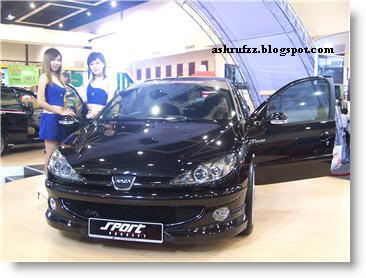 Black is beautiful. The models are too..huhu..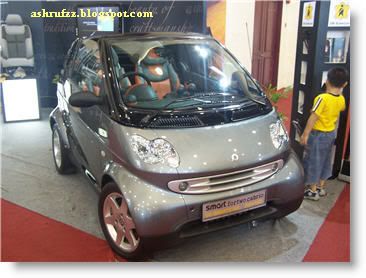 Smart ForTwo car. This car is too small if you ask me. If I'm driving with my girlfriend, now that's interesting.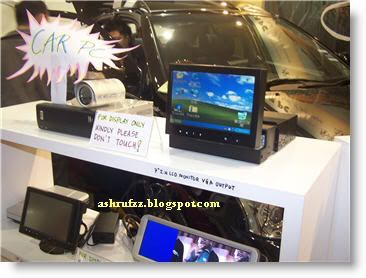 A PC in the car? Can't figure out how it works since my time there were limited.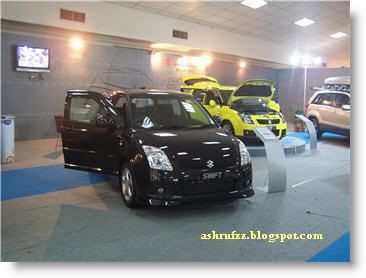 I like the Suzuki Swift design from the front, but from the back? It's not that sexy..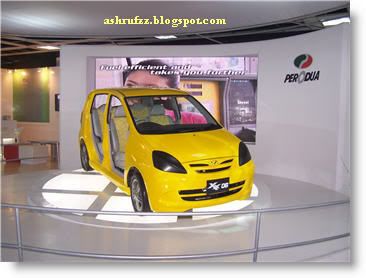 Perodua XX06. A good friend of mine works for the R&D department at Perodua in Rawang. I think he just crashed one of this prototype car a few days ago. I was surprised to find that the car has ABS and airbags plus equipped with other premium features. Luckily my friend survived the crashed thanks to the airbag. My friend told me that the brakes failed and he panicked. Thankfully he is now alright but the car wasn't.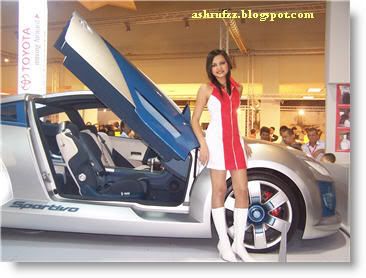 Is she cute or what?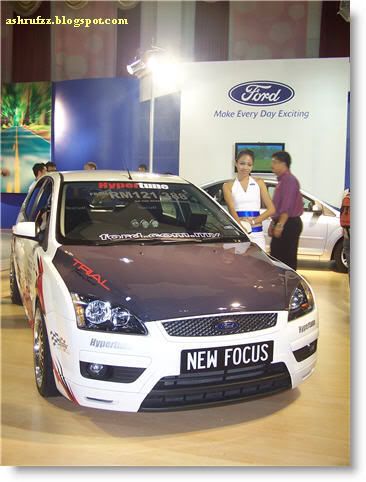 This babe is worth RM120,000++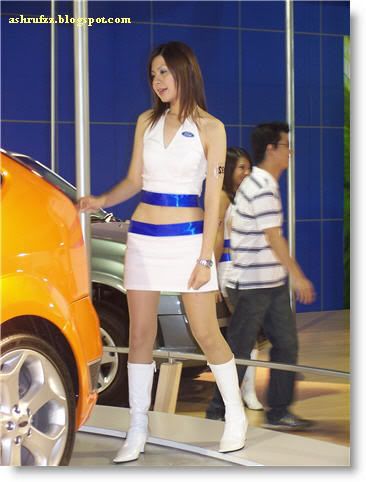 The cutting is nice eh?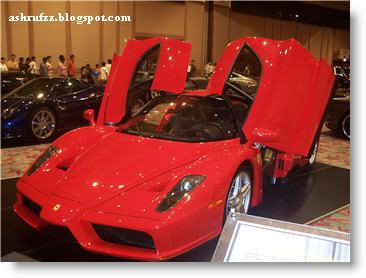 This is one HOT beauty!!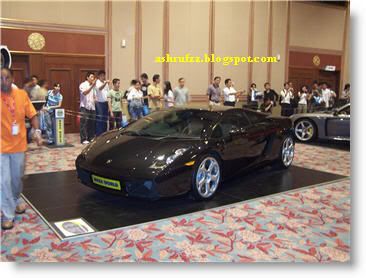 I drove this beauty in
Need For Speed
. Hehe..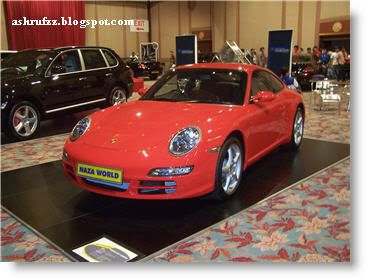 I drove this one too...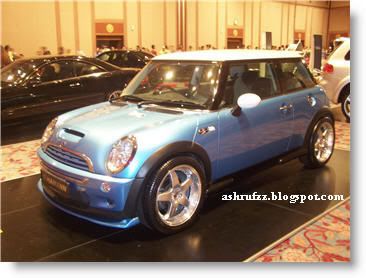 Great stuff...
Maybe because I went there during the last hour of the day, there wasn't much excitement going on during the show. Next year I'm not going to bother about the crowd, I'm going during the weekend. Anyway, it was a good show and event.
posted by Encik Ash at 6/06/2006 10:46:00 pm


|