Saturday, September 10, 2005
Vacation!!Again!!
I love going on a vacation even if its a short one. I'm going down to Port Dickson to meet up with my old high schoolmate. So, I'll get back to my blog when I get back. It has been a crazy week I've went and I think I deserve to free up my mind before finding a solution on Monday. So, if you're wondering where the heck is Port Dickson, Negeri Sembilan. Take a look at a map I stole somewhere..muahaha..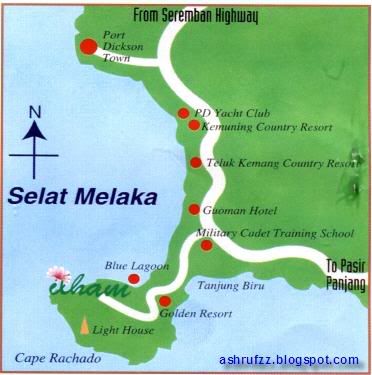 I have no idea where my mates are going to have the gathering exactly but I do know for sure that I'm going to the beach..hehe..I have another picture on what I've been working out the past couple of days: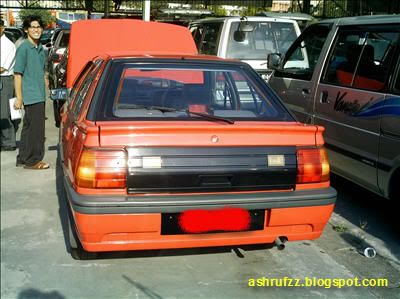 Introducing..MY NEW CAR..I don't really like the car but its an investment for my future business I'm going to venture. I'm going to tell you the reason of what this car is about on Monday...See you soon..
posted by Encik Ash at 9/10/2005 11:52:00 am


|