Friday, June 03, 2005
Yesterday, I went to Microsoft Office Day Out Seminar at Sunway Pyramid Convention Centre. There were like hundreds of corporate companies and thousands of people attending it. Since I am using Microsoft Office quite intensively, it's interesting to know that there are tons of hidden tools and capabilities that the regular Microsoft Word and Excel has and I've never even bother to utilise it. I admit that when you are competent in Microsoft Office Application, you are
very high in demand
for the job market. So, not that I'm promoting Microsoft, but I would agree in the efficiency and time saving in completing the office task that Microsoft Application would be able to offer if you are trained for it. Check out their website for more info: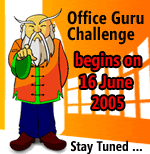 Today, I went to another Microsoft event. It's called
The Microsoft .Net Drop In Day
. This time, it was held at the HQ of Microsoft itself on Level 29, KLCC Tower 2. Take a look at my picture taken by the speaker
O2 XDA Smart Camera Phone
.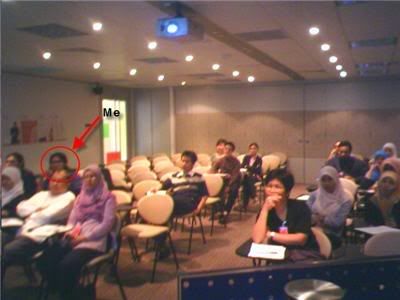 You can also click on the picture to see my picture on his
Moblog
. Amazing how technology works. See down below what he teaches during the session.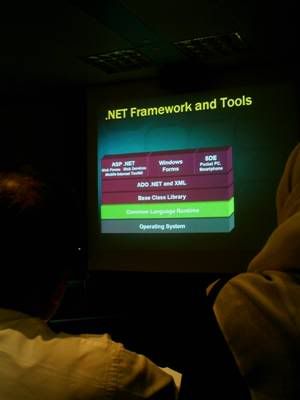 I have no idea what .NET framework is as I've never been in a formal programming class before.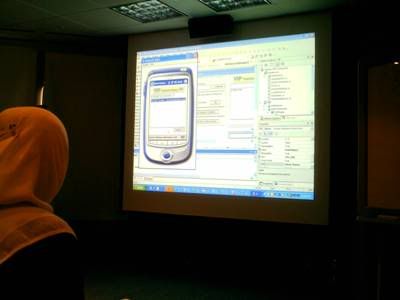 Hey look!It's a Pocket PC PDA emulator on the display. Cool stuff..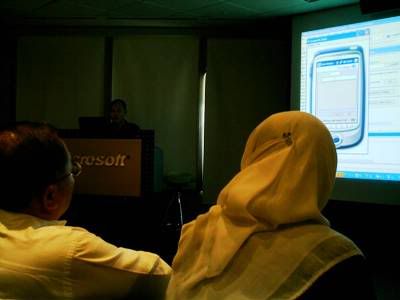 The podium of Microsoft Auditorium
During the end of the briefing, the speaker encouraged us to attend a the Microsoft Mobile & Embedded Developers Conference 2005 this 16th June at KLCC Convention Centre. For more info about that
click here
.
Enough of promoting. I guess better leave it to them as they are the one making money out of it. Moving on to a few other shots taken: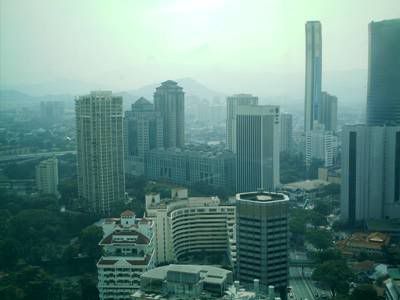 KL City from the 29th Floor of KLCC Tower 2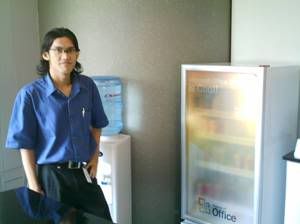 Me with a Microsoft Office 2003 Fridge..hehe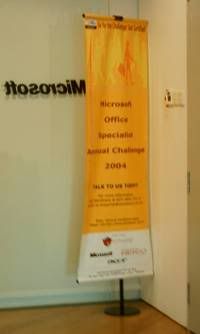 Just a banner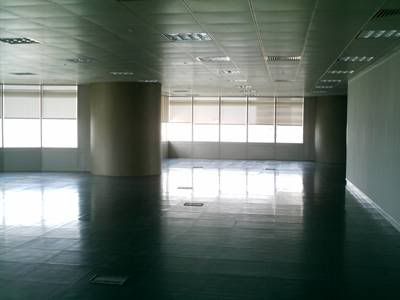 The other part of the 29th floor. The KLCC Tower is full of vacancy, no wonder a few people said ghost are occupying it..hehe..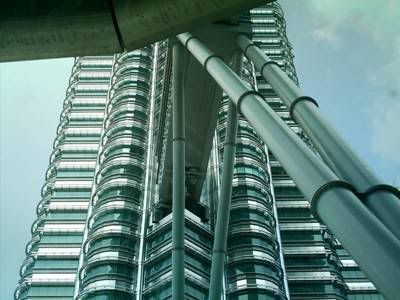 Below the Skybridge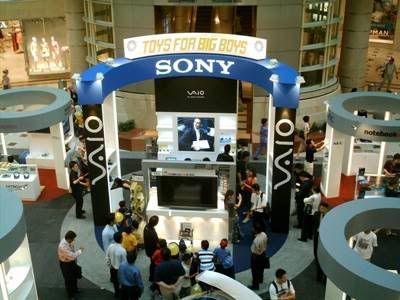 Now this is what going on at Suria KLCC. Fascinating stuff over there..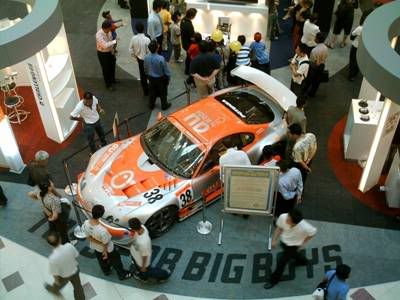 The Japan GT Promotion. I'm no more a racing buff but I do love watching racing cars in action live in Television.. ;-)
That's about it for this time. I'm going to another seminar for Microsoft Small Business Server Seminar next week. Suddenly I felt like a pro in the IT world, haha..I am still wondering why the heck did I chosed the wrong course during my university years. Hope you guys don't make the mistake that I've made.
Happy reading..
Labels: events
posted by Encik Ash at 6/03/2005 05:38:00 pm


|