Sunday, May 08, 2005
It has been 33 days since my last entry. I've neglected my blog for quite a lot of reasons. A lot have been happening the past month and with that period, it's hard to recover what we did. Let me just give you a few highlights of it.
If you've been reading my blog long enough, you would have known that I love cars and Kudos to Toyota team for taking up the 1st spot during yesterday's pre-limenary round in Catalunya. They have been doing tremendous success despite of just a few years being in Formula 1. Last month, there was an Automekanika & Design exhibition at PWTC. I went there on the 1st day which was on 6th April, the event was not as hot as an Auto Show but it's good if you love designing or have a mind of how things work. Personally, I enjoy it. Here's a few pics taken:
The Shell Booth; look at those babes..hehe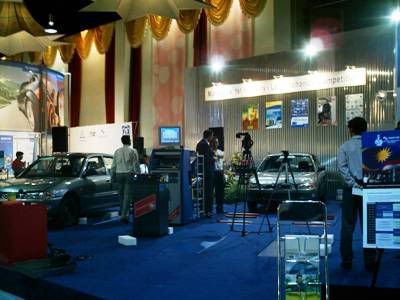 The Proton Section; quite bored here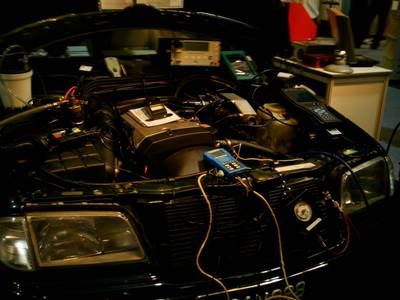 A Waja being strapped with analysing gadgets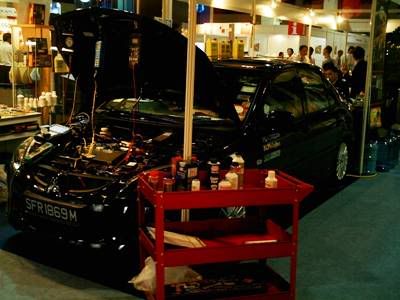 This cool Lancer showing off the tools used. If only I can get my hands on it..
Some specs of the Petronas V2 Engine. I wish I could have a Magnet Marelli on my car.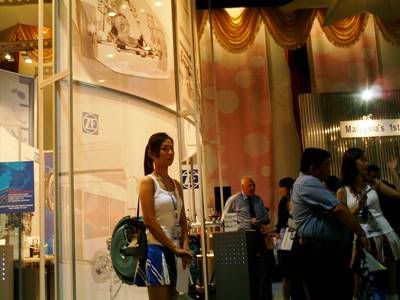 When there's hot car, there's always hot girls. They are getting paid more than I do...damn...
I have a few more new pics but I'll save it for my next entry...cheers everyone..
posted by Encik Ash at 5/08/2005 08:07:00 am


|