Friday, October 22, 2004
I recovered almost 10% of my lost by buying the Small Cap Fund. It seems as the small cap fund is a strong fund to focus on. Hopefully the economy would fluctuate badly this time of the year. I'm keeping track of the latest market news from newspapers and current affairs in the country. What I need to do now is to learn more about this game and how do I utilize it.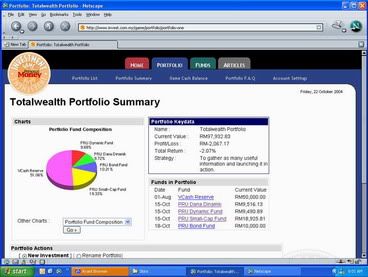 If you are interested to know more about myself, you can surf around on my other blog which is a bit private by
clicking here
.
posted by Encik Ash at 10/22/2004 08:00:00 am


|