I have difficulties designing my layout. As you know, I am not a designer so what I normally do is I copycat other people's design and customize it to my own preferences or I search for templates and customize it. Thanks to
Gecko&Fly
, I now have a great layout which I like it very much. I wonder how a webdesigner brain works?
But the most important thing a website should have is of course a good and original content. Anyway, I captured a comparison between my old layout with my new layout: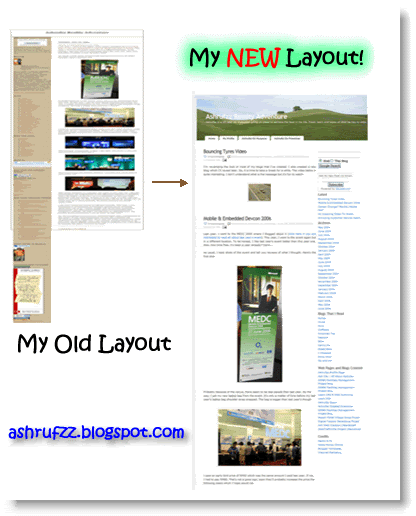 Yesterday I went to a great place and attended a great talk. I'll blog on that in my next post. Tell me what you think if you have any comments for my new blog layout.