Saturday, December 24, 2005
When I first learned how to drive, I was so excited that when I got my license, I always wanted to be behind the wheel of a car. Things changed nowadays as driving became a habitual stuff that I do every single day. How I wish I had a driver while I just sit and lounge at the back seat in the KL City traffic jam.
Yesterday, I had to deliver a vehicle to one of my company's client. Supposedly the dealer shouldhave sent the car but my management is not willing to pay another RM300 for their cost on sending the car. It is much cheaper doing it ourselves. It is a pity how my top management make some decision, they are willing to sacrifice their own man-power just to save a few ringgit. I could have made a complete proposal using the time spent driving to Johor.
Here is the car and I'll come to the car review afterward: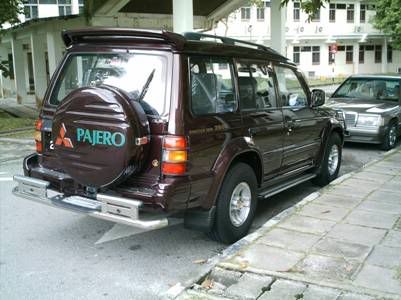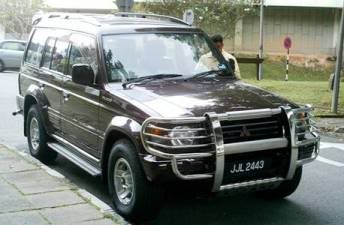 This Mitsubishi Pajero is the last of its kind produce these days. The dealer said they are phasing out this vehicle for newer models. I kind of like the design and the look. Unfortunately, I have to give 2 stars out of 10 because of the bumpy ride and hard seat which made our discomfort 4 hours journey. Since it uses a diesel engine, the roaring sound of the engine is normal. I personally buy this vehicle if I wish to go on a 4 by 4 in the jungle. Driving around town is not so fashionable to me. On the other hand, for government servant, it is a formal and stylish ride especially going out on an outstation trip.

3 days off starting today. I'm going to format my PC. I'll write about it once my PC has a new fresh system. Merry Christmas..

posted by Encik Ash at 12/24/2005 12:40:00 am


|