New Website
I've been procrastinating..A LOT!!! I hate myself for that, maybe you hated it too when you do that to yourself. I will not brag, but small brag is quite acceptable, isn't it??hehe..I am a talented person. I have this capability of doing other people cannot do. Underpressure, I can even perform things more than my expectation. I love to read, I read a lot every single day. Unfortunately, the information is just being contained in my underutilized brain.
Recently, a major emotional roller coaster happened to me. I had a hard blow to my unstable state of emotional drive. It was something I've thought could just happen to anyone else or on the soap drama and not me. Lucky for me, after all the emotional exhaustion, I finally came through right under the nose of everyone else beside me. My private life is conserved.
Enough about my rantings. I want to show you some progress I made on one of my planned projects. It's a kick-off plan for a series of other plans that remained dormant in my project notebook. It's also one of my long term residual income that I would hope to design. I still need to learn more and most importantly, DO MORE!!!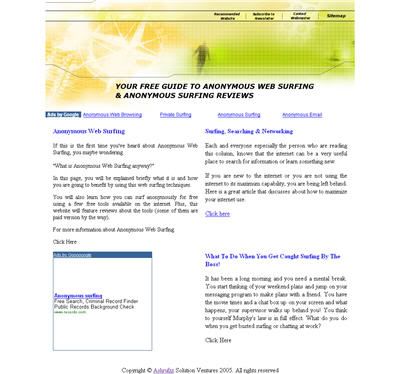 I would have never thought I could design something like what I have done. It's amazing when you just let your imagination runs wild. Well, actually it's just a template I edited and customize to my need. I'm not that talented to be creating stuff. I just made things more attractive and tune it up accordingly. Hey wait a minute, that's talent too, right?
Okay. Got loads of things to do right now. Write again some other time. One last thing, be sure to visit my
new website
. I have many more to come and I'll keep it posted here. Cheers...