Wednesday, August 24, 2005
Office Scenary
The new place where I work is now fully functional with all the setup and networks being done by me and my team yesterday. Practically, I was the one in charge of doing the external setup for the Wireless Broadband Internet connection for our new office. The best part is, whenever I feel stressed out doing my work, I can go to the window and look at this scenary: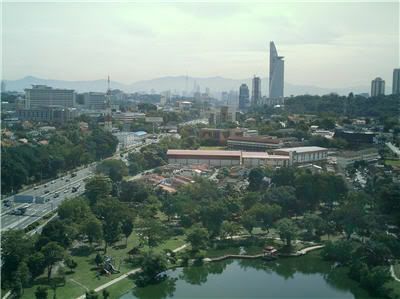 It's a marvelous thing to oversee the entire KL City from afar. I can even see Genting Highland if there is no haze around.
Well, that's all for now. Give me some comments and I'll come to your blog or website and give you mine. Until now..
posted by Encik Ash at 8/24/2005 02:01:00 pm


|