Saturday, August 13, 2005
My 1st X-Fresh Blog Anniversary
Believe it or not, tomorrow 14th of August 2005 will mark my 1st anniversary of my beloved blog. Pheww..how time flies. Last year, I started blogging when X-Fresh announced a contest called
Blogathon
. I wonder why there's no blogathon this year. Maybe the competition is too stiff or too many bloggers are now in X-Fresh.
Eitherway, I'll be writing a long blog to cover the weeks I haven't update this blog. I love doing a photoblog instead of some article writing typos. So, here we go: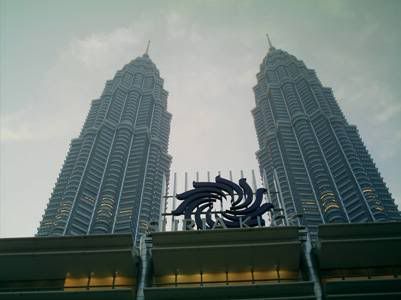 Last Sunday, I went to KLCC. The haze wasn't so bad and the place is really crowded with people maybe because of the PC Fair happening at KLCC Convention Centre. Look at the picture below: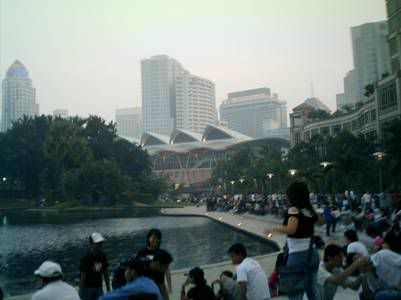 I don't really like hanging out at KLCC. I find it a strain to my eyes seeing all kind of people and stuffs. I would rather stay at home doing something but hey, that's me, you can't blame me of it. Well, let's move on..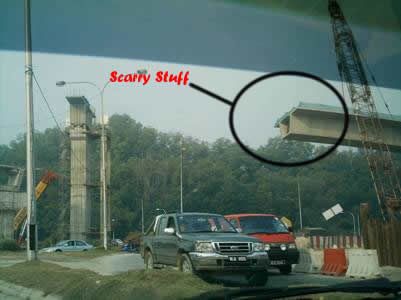 If I'm not mistaken, last month. A portion of an unfinished flyover fell to the grown injuring a few foreign workers and some cars. It's kind of scarry to see these flyover hanging on top of a very busy traffic. This was taken at my normal route to work at the Segambut roundabout. I hope that Ahmad Zaki Resources Berhad (AZRB) a very well known constuction company, could speed up their work as the jam there is getting worse.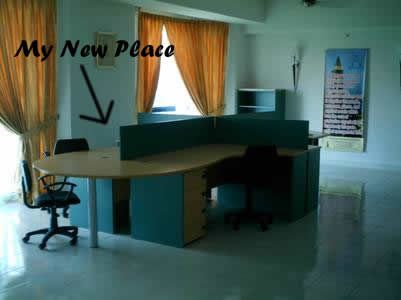 By the way, in my last 2 years of being in the employment world. I've moved office for 3 times already. This week, I'm moving again to a new place at level 15, Amcorp Mall Tower. So, for you guys who happen to be at Amcorp, just ring me if you need any company ;-P My office view is awesome, I oversee the lake and also the Federal Highway. I haven't shown you my last place where I used to work, I'll show it to you later.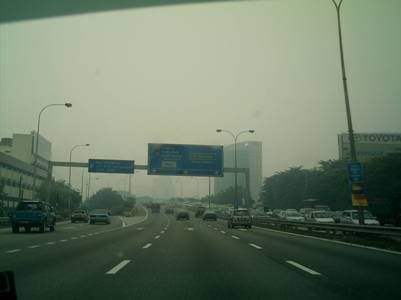 The hazy days a back and it's even worse than I thought. This is a day before the 'Darurat' was announced at two places in Selangor.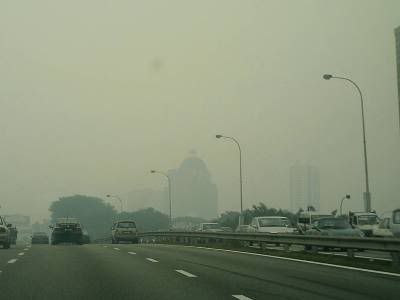 Taken from the Federal Highway, the Menara Axis was nowhere to be seen more than 500m.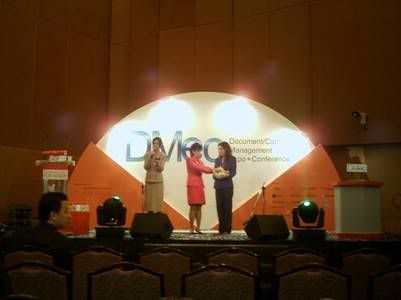 Last Wednesday, I went to The
Document Content Management Expo & Conference
at KLCC Convention Centre. It was something good as I got to learn a few new knowledge.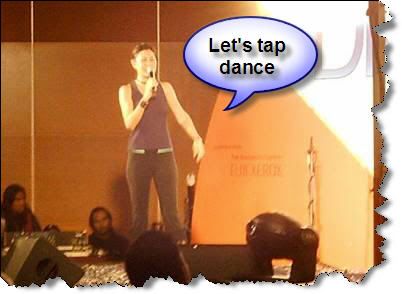 What grabs my attention the most is it was hosted by Jojo Struys. I'm a big fan of hers and I'm not ashamed to tell you that I love watching
Pillow Talk
..haha..I think all the guys would love Jojo for her looks, charm and also her beauty. by the way, the picture above was edited using a special software I've just learned to use called Snag It. Quite impressive, isn't it??hehe..If you want to see an Mpeg version of Jojo doing her Tap Dance, contact me and I'll send you some of it.
This picture was taken outside the KLCC Convention Centre. It was the worst hazy time I think at the time.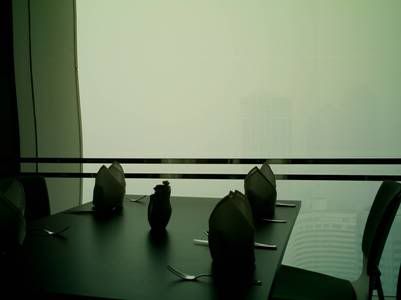 While queing at Maxis counter to upgrade my simcard (I used a 2000 Timecel simcard) to a hotlink one. I bumped into my aunt who is an executive secretary at one of the office in Maxis building. She then brought me for lunch at Level 24 at a place called the
Hot Spot
. I've never heard of it before but the food there is superb. I don't really like Fine Dining but it's okay once in a while. I can't a see a thing from the window.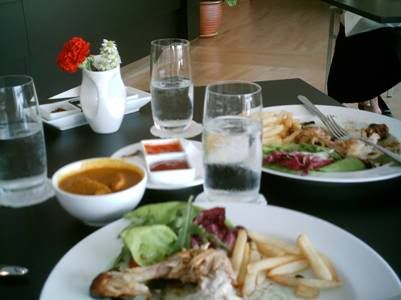 Some leftovers from the food I ate..hehe..Now that we are full. It's time to go to bed. So, happy blogging..
posted by Encik Ash at 8/13/2005 01:02:00 am


|