Friday, June 10, 2005
Last week, I got an e-mail by Jobstreet.com and they are promoting a talk titled 'Who says U can't speak English?'. I was thinking, it'll be interesting to see what the speaker, a Malay corporate woman has to say about it. So I went to KTAR City Centre right next to the Citibank Building and attend the talk. It's surprising to see many people who already have a job (including me and 2 of my friends) attending. Then the seminar starts...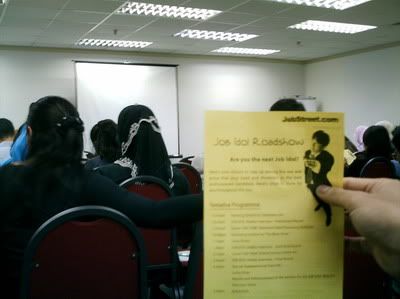 30 minutes later, I found the talk was boring. So, I chatted with my friend until 2 girls behind me gave me a note to shut up. I continued chatting with my friend in writing mode but still waited until the speaker finishes. I think Jobstreet.com talk isn't the kind of talk I was looking for. BTW, there's a reality event if you could see on the paper I'm holding above, it's called 'The Job Idol'. Its actually an event where someone will get hired by some big corporate entity but they must first pass a series of test and interview in front a live audience. If I'm not mistaken, it'll be held at Maju Junction, Jalan TAR just next to Bangunan MARA and Pertama Complex. If you stand a chance, then get over there and try your luck.
Yesterday, I went to another event which was held at Sheraton Subang. For those of you who are into IT, they're going to love this one.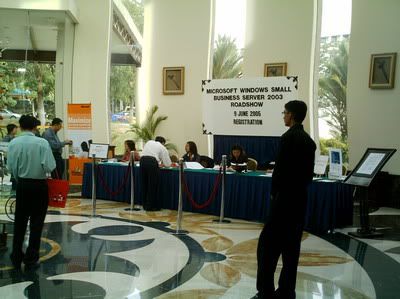 Now this is an event I am truely passionate about. Since I'm working in a small business environment, so this event is really relevant to what I'm doing. Did you know that in Malaysia there are over 364,000++ Small & Medium Business SMB's). It's basically consist of 1-99 person in a company. Mine is just 4 person so we're small enough. It's a huge market to tap here and I want a piece of it.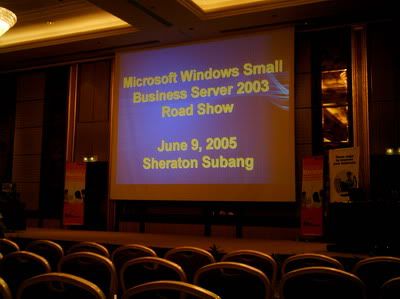 The event was really interesting with lucky draw where you can win wireless routers and the main prize, an O2 XDA Mini. Unfortunately, I didn't win anything but I gained a few extra knowledge and triggered a few business idea for myself and my company. I hope my enthusiasm will last longer this time around..hehe..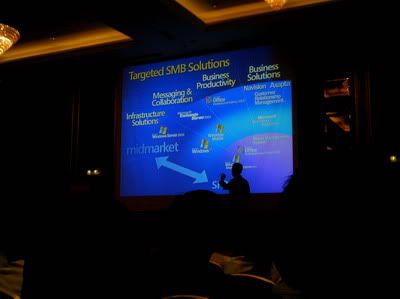 The above is a few Microsoft products and how they are structured roughly. Next week, I'm going for another on in KLCC Convention Centre and I really looking forward to it as I need to pay RM50 for the entrance alone. . I have a few more technology events until the end of this month alone. So be sure to visit my blog again some other time next week. Anyone of you interested to join, I'll see what I can do but only if you're serious enough. Cheers..
posted by Encik Ash at 6/10/2005 09:47:00 am


|