Monday, August 16, 2004
I wanted to go home early, unfortunately I was stucked at the office because of the rain. My office mate left me taking charge of the office while they go and have a drink downstairs, while I had load of stuff to plan for since my big boss is going to come to the office tomorrow.
Enough about my complains, people who complains a lot isn't going anywhere, am I right? Sometimes it's good to complain because it relieves you from stress. Too many however is quite destructive since doing it on a regular basis can lead to a negative habit. A few pic I took before I arrived home.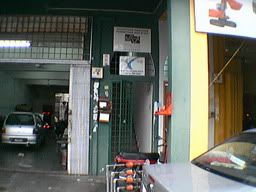 This is the entrance of my office (notice the blue 'X' of the signboard at the stairways)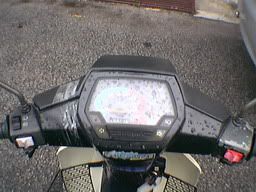 I'm ready to 'fire off' my old bike home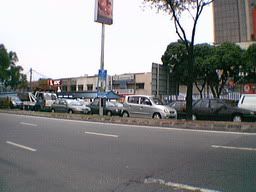 A view of a traffic jam nearby my house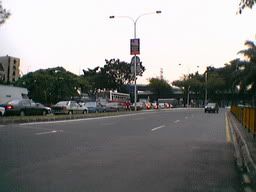 This road leads to Kepong, I really hate this road
If you want to avoid the stress of being trapped in a jam,
check out
this website
first before you turn that
ignition key on
;-D
posted by Encik Ash at 8/16/2004 11:21:00 pm


|